How do I terminate an employee?
If you have hired an employee that is later terminated - and your account does not utilize WorkStep's Roster Sync - you'll need to manually submit the termination through the WorkStep platform in order to prevent being billed for the hire.
To terminate the employee in WorkStep Hire:
Once logged into the WorkStep platform, open the Hires tab from the navigation bar to the left of the page. Here, you'll find a list of all employees you've hired through WorkStep.
Use the search bar to enter the employee's name, or, locate the employee from the list.
Inline with the employee's name, clickt he green Update Status link.

A window will generate which allows you to choose the employee's status. Select the appropriate termination type and click NEXT

If applicable, enter the last day the employee worked then click NEXT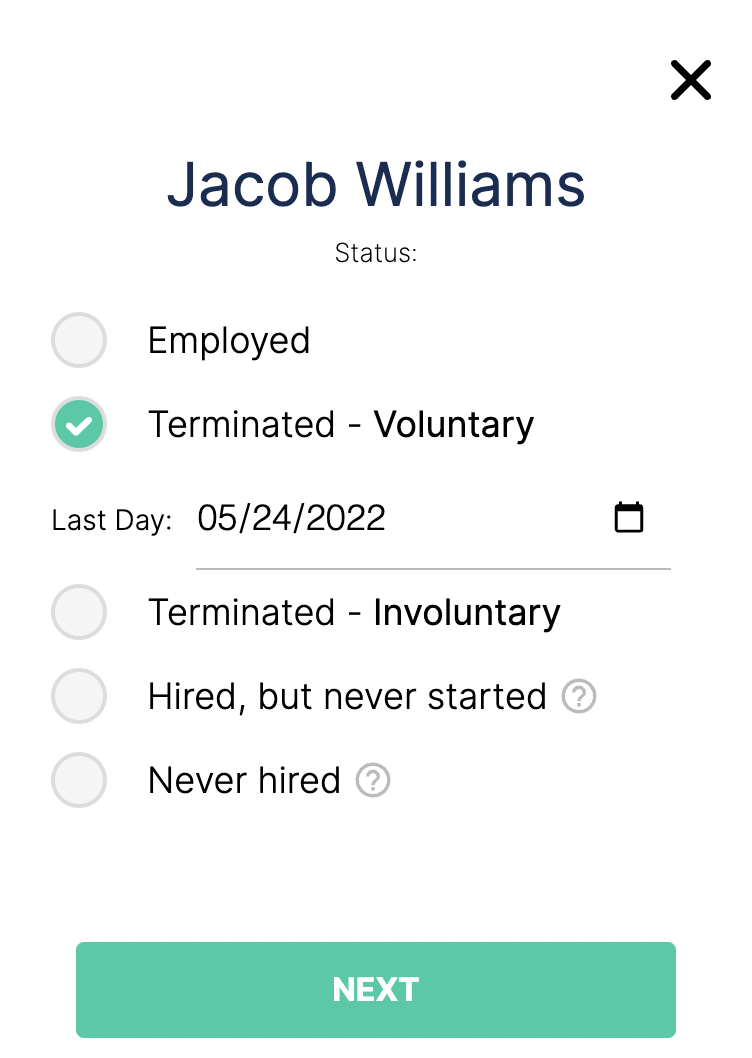 Select a termination reason from the provided options. If you would like to add a comment, you can do so under the in the free text comments field. Save your changed by clicking SUBMIT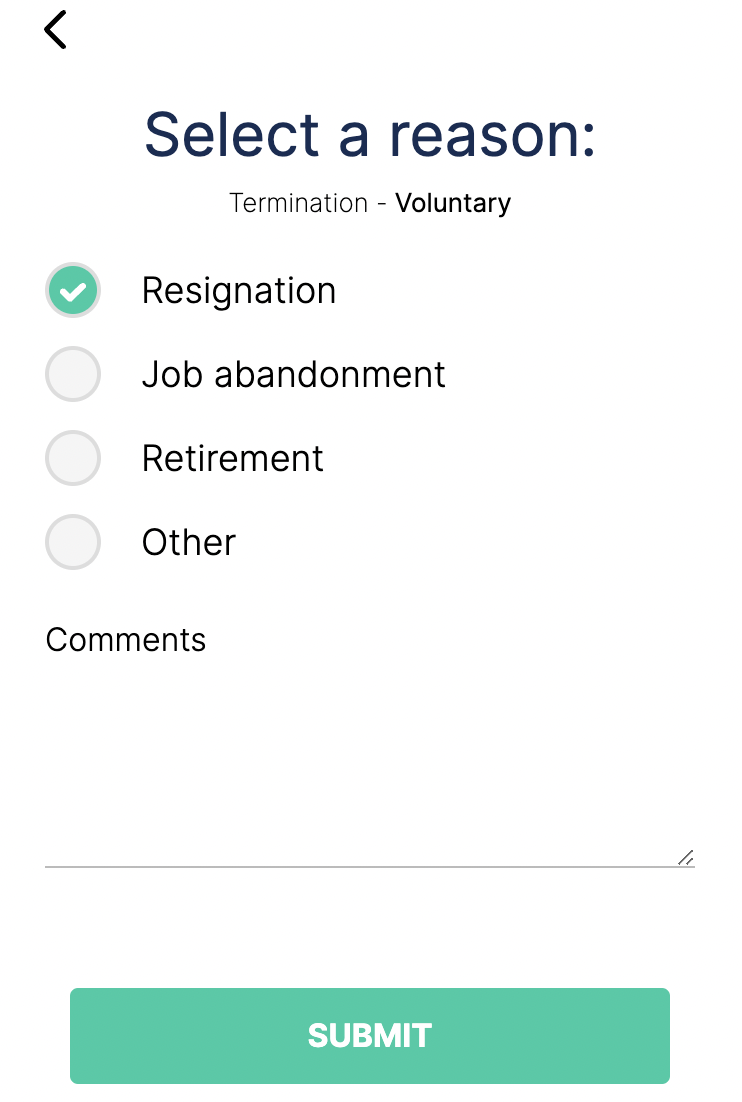 To view all terminated candidates, click on the "Status" drop down menu at the top of the page. Choose the status you'd like to filter your list of employees by.

Terminated candidates will show Terminated under their status.

---
---