How do I terminate an employee?
If you have hired an employee, that is later terminated, and you do not have WorkStep roster sync enabled, you need to manually log the termination in the WorkStep platform so you won't be billed for the hire.
To terminate the employee in WorkStep Hire:
Log into the WorkStep platform and navigate to the Hires icon located on the left side of the platform. This screen will show all of your WorkStep hires.
Find the name of the Employee that has been terminated on the list and click "Update Status," it's to the right of the employee's name just after their start date.

A pop-up will prompt you to enter so me information on the employee. Select the termination type and click "NEXT".

Enter the last day the employee worked then click "NEXT".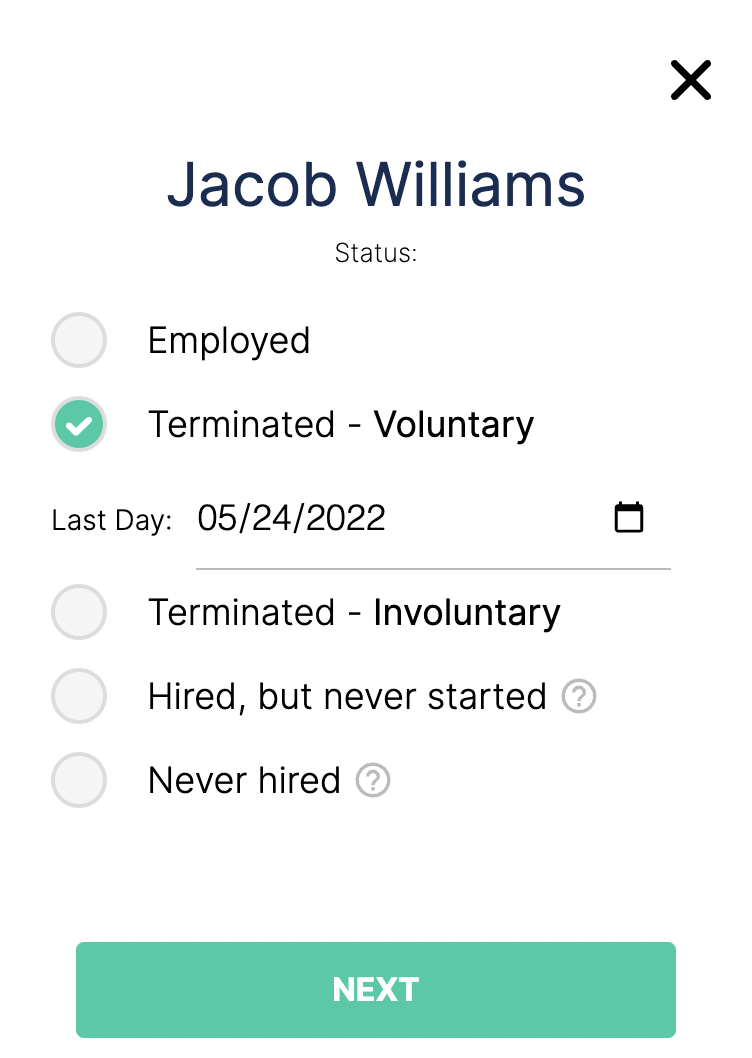 Select a reason from the options. If you would like to add a comment, you can do so under the Comments option. Then click "SUBMIT".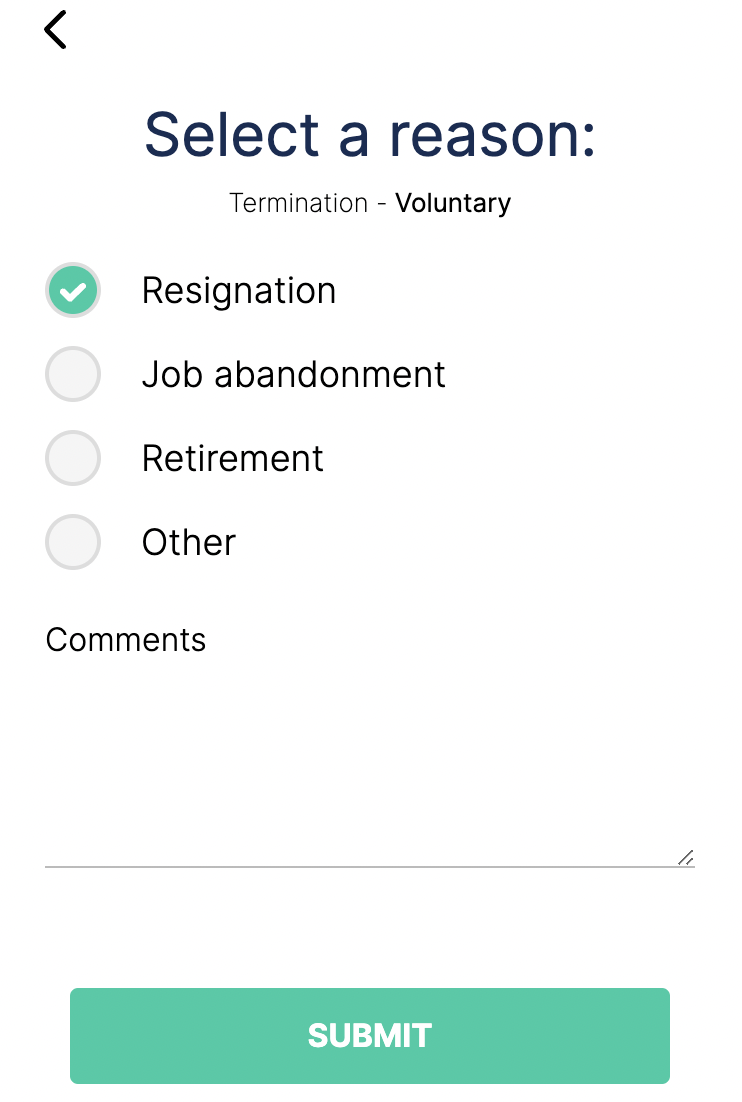 The termination is complete.
To view all terminated candidates on the Hires page, click on the "Status" drop down menu. Select the checkbox that aligns with the status that you would like to filter by. You can turn this view on and off to see terminated candidates at any time.

Terminated candidates will show "Terminated" under their status.

---
---