November 2021 - What's New
Impact Tracker for WorkStep RETAIN - currently in beta
Impact Tracker for WorkStep RETAIN is currently in beta. WorkStep Impact Tracker allows you to track events in WorkStep and measure how these events affect the Favorability and Retention of your workforce. 
Impact Events can be applied to a specific theme, such as pay or career growth, and can also be applied to a specific location or region based on your filters in WorkStep. For example, you can track the impact of a pay increase or a career development initiative and apply that to a specific role or division. 
To learn more, visit our Knowledge Base.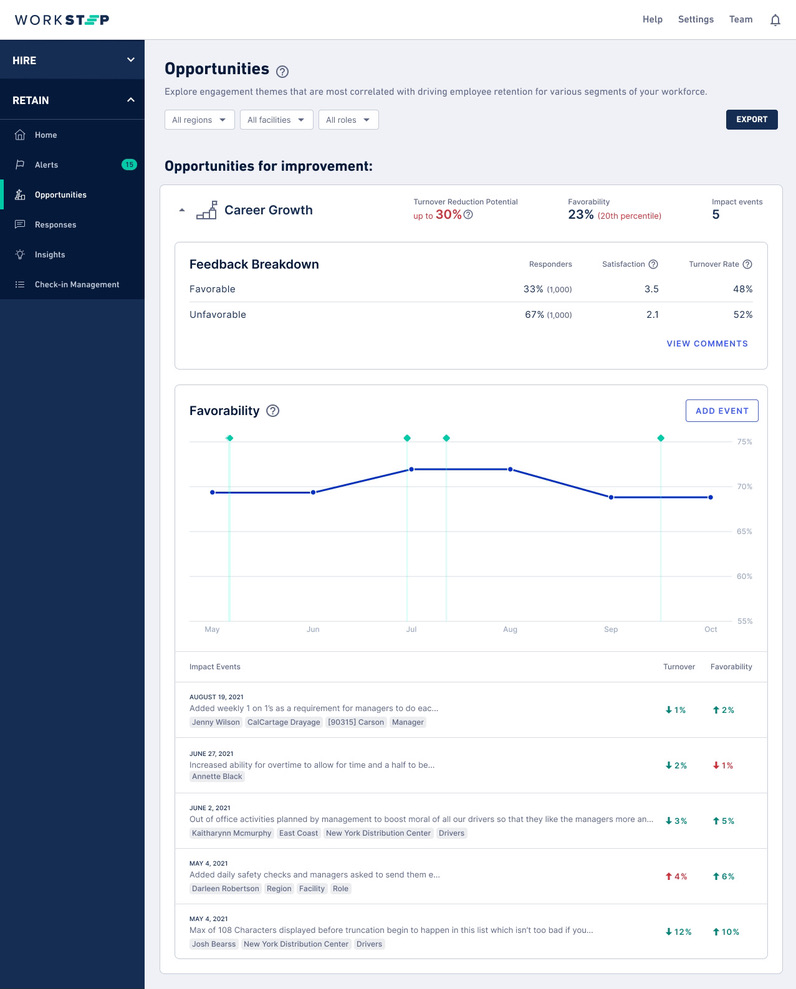 ---
---