How can I see a list of all candidates who have applied?
To export a list of candidates that have passed through your pipeline, WorkStep provides an EEOC Export
EEOC/OFCCP data can be accessed and exported via CSV directly from the platform. This list contains every candidate that has applied to your roles in WorkStep. Candidates have the ability to voluntarily submit their classification information which is done when they create their profile. This data can then be surfaced to you for auditing and compliance purposes. 
To access this export:
Open your Pipeline from the navigation bar on the left side of the page
Below the search field, click EEOC/OFCCP EXPORT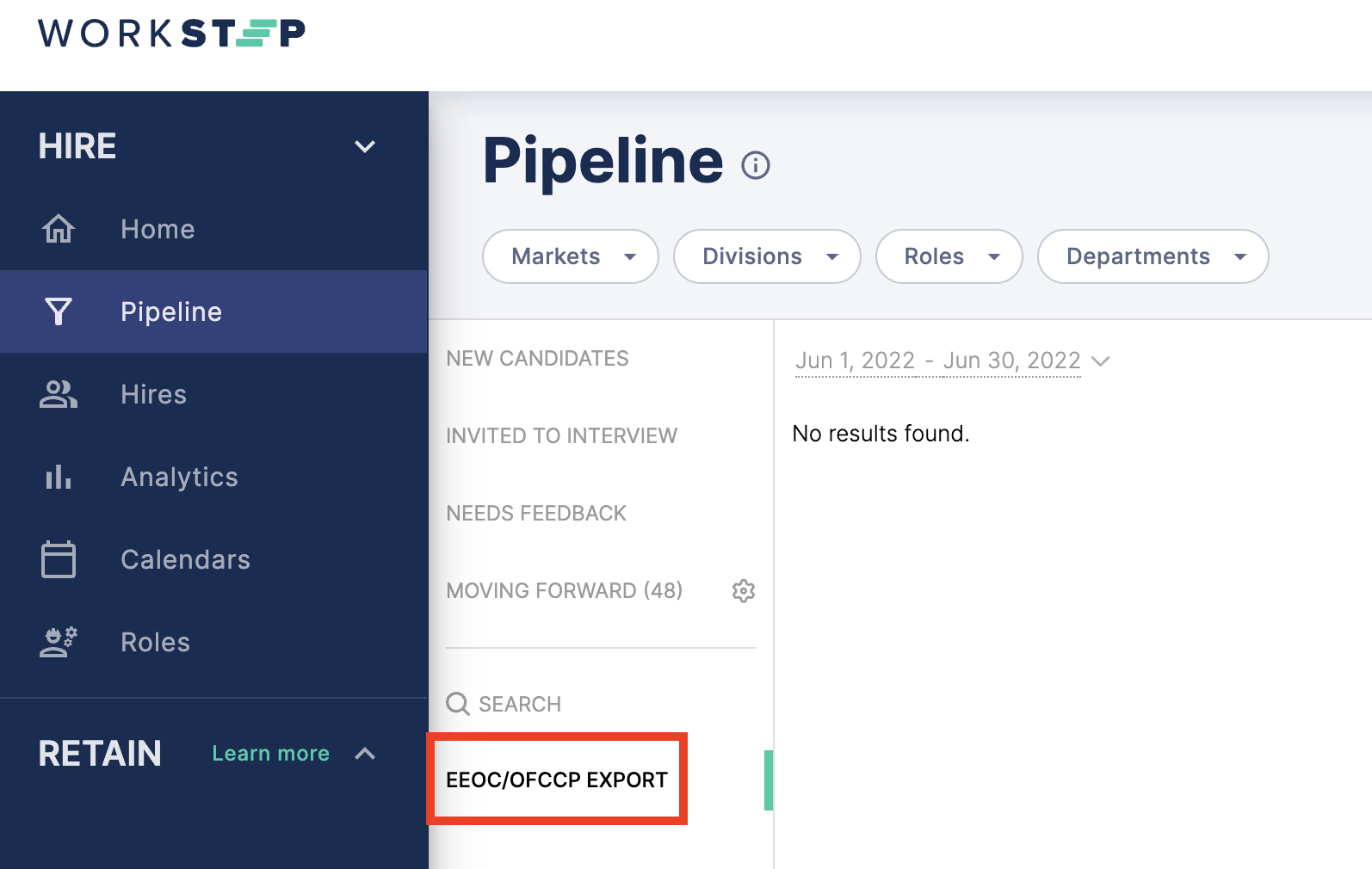 This also serves as an exhaustive list of previous candidates. If you find yourself in need of a candidate's profile that you've previously rejected, you can use this report as a reference to locate the candidate's name based off of status and activity date. While you won't be able to open their profile from the EEOC report, you can search the candidate's name from the Pipeline and review their profile from the search results.
---
---