How does a candidate reported start date work?
You can confirm the accuracy of every candidate start date, and automatically get credit for any termination via Employee Roster Sync. Click here for more information on Employee Roster Sync.
If you aren't automatically syncing your hires and terminations via Employee Roster Sync, your candidates will be able to update their start date in the WorkStep platform as a means of reporting they've been hired.
If you would like to update candidate-reported start dates, you can do this from the Hires page in WorkStep.
Once logged into the WorkStep platform, open the Hires tab from the navigation bar to the left of the page.
Inline with the employee's name, click the green Update Status link
Or
Click the Edit link next to the start date to change when they employee is expected to begin work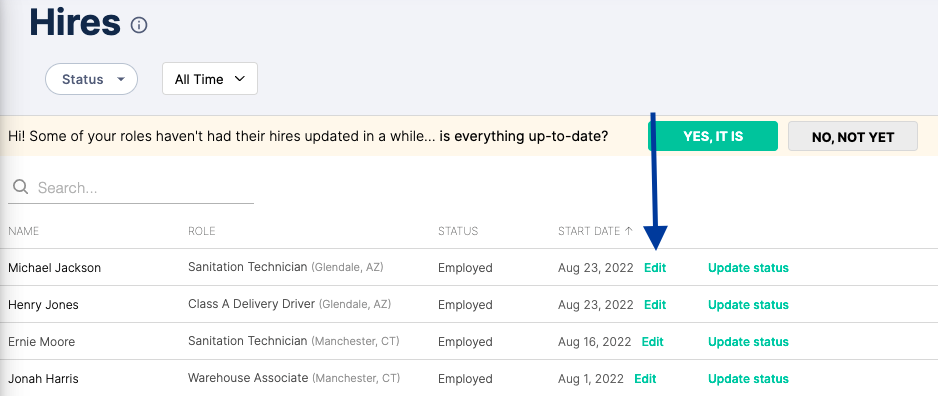 ---
---