Nudges
The Nudge feature allows you to send a message to employees who have not responded to at least two check-ins. The WorkStep system sends automatic reminders when an employee has not responded to check-ins - sending Nudges is optional and will be delivered in addition to the system generated reminders. This feature gives managers the opportunity to send personalized reminders to employees.
To leverage the Nudge feature, select "Check-in Management" from the left navigation, then scroll to the section titled "Nudge employees."
Employees included in the Nudge list have not responded to at least two check-ins.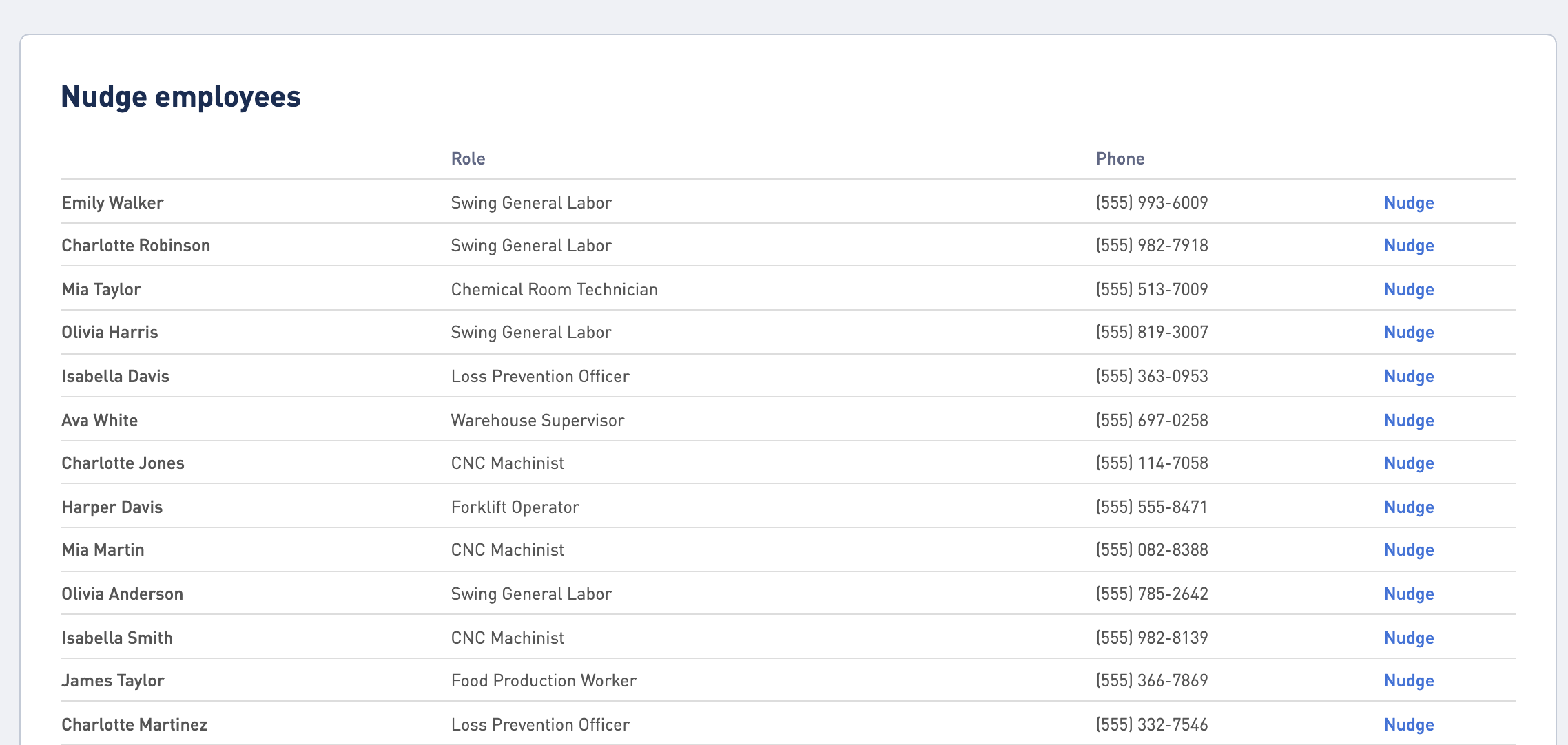 Clicking on "Nudge" next to an employee's name allows you to send a personalized message to the employee encouraging the employee to respond to WorkStep check-ins. A template message is provided and can be customized before sending.
The Nudge is sent to employees via email. Once the Nudge message is sent to the employee, the employee is removed from the Nudge list.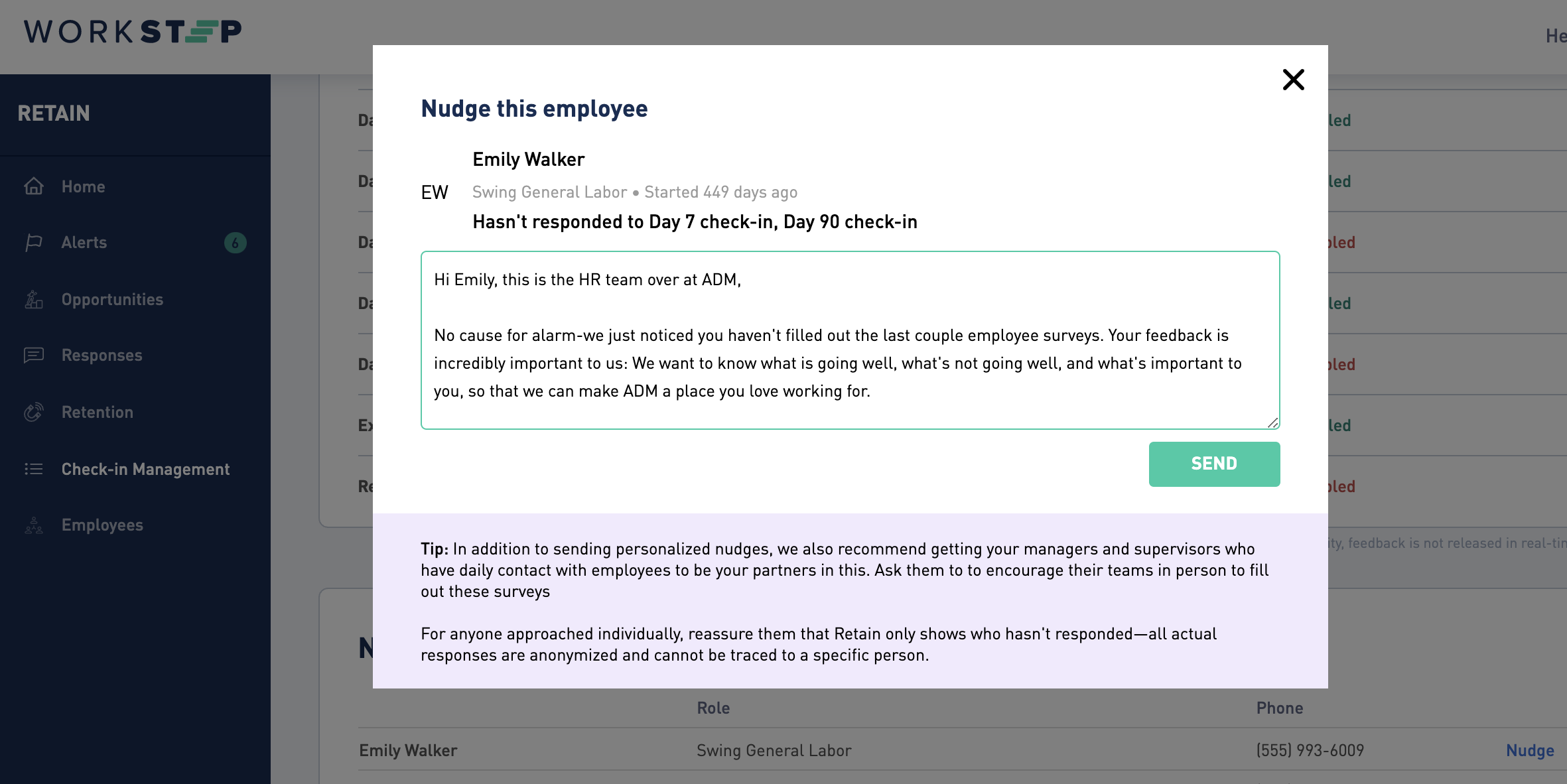 Questions? Reach out to our support team at 
(213) 377-0974
 or email us at 
employers@workstep.com
.
Open training sessions are available! Looking for some help getting started with WorkStep? In need of a refresher on best practices or feature functionality? Join us for one of our biweekly trainings 
by RSVPing here
!
---
---