Alert Best Practices: Replies and Resolutions
Best Practices for Replies
Letting employees know that you have heard their feedback can help improve employee engagement and retention, although it is not necessary to reply to comment. 
Lead with empathy and understanding. Let the employee know their concerns have been heard so they feel comfortable sharing feedback in the future. 
Respond politely, even if the feedback is negative. Avoid being defensive.
If you plan to take action by purchasing new equipment or resolving a safety issue, share the planned action with the employee. 
If you have additional questions for the employee related to their feedback, provide your contact information so the employee can respond to you directly. Your identity is confidential in the reply unless you choose to share your name.
What does your reply look like to the employee?
The reply sent to the employee via email and SMS.
The email will include your reply text in the body of the email.
The SMS will include a link to a web page that includes the reply text. The reply text is not sent in the body of the SMS message due to sensitivity concerns regarding SMS. This is an industry best practice.
With both email and SMS, your name is kept confidential in the reply text. The message says: "[company] Team replied." If you would like the employee to reach out to you directly, include your name and contact information in the body of the replay message.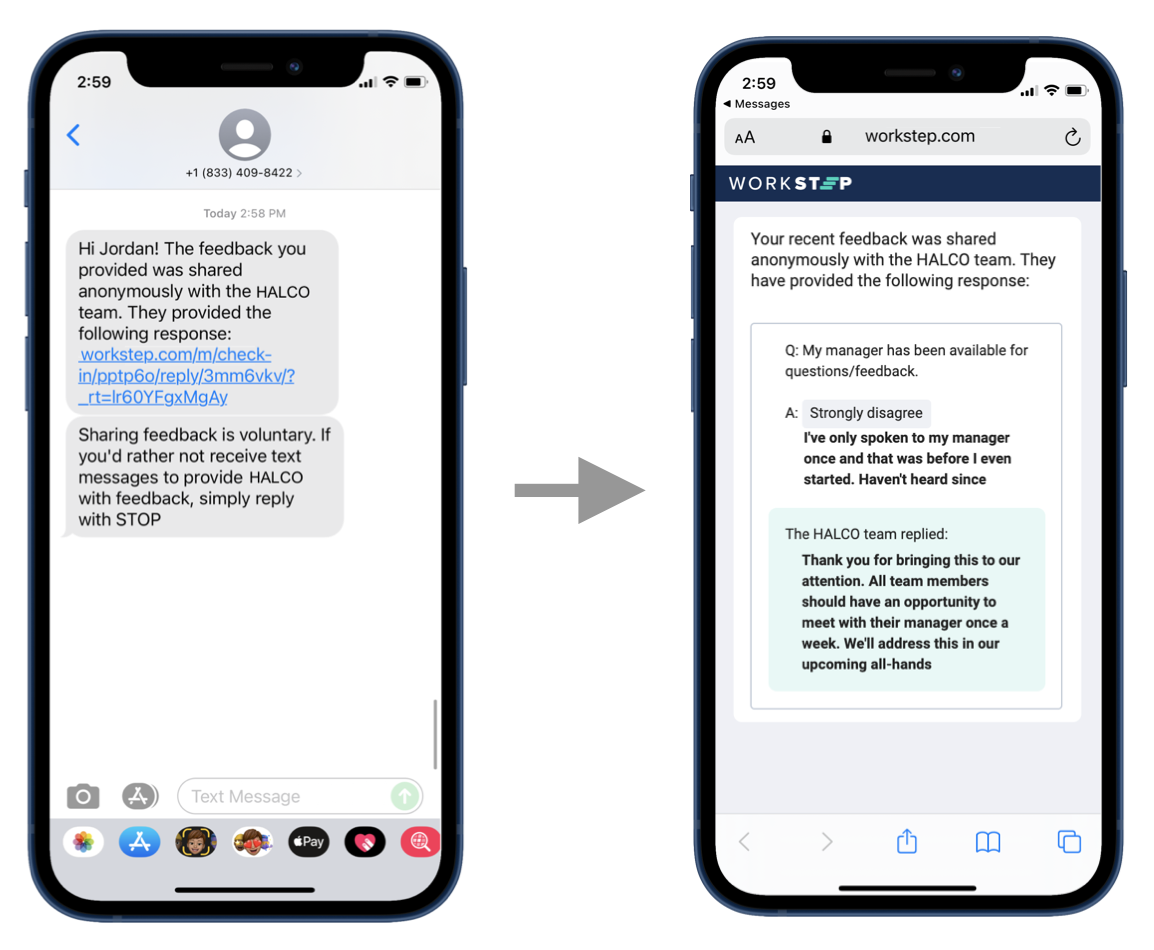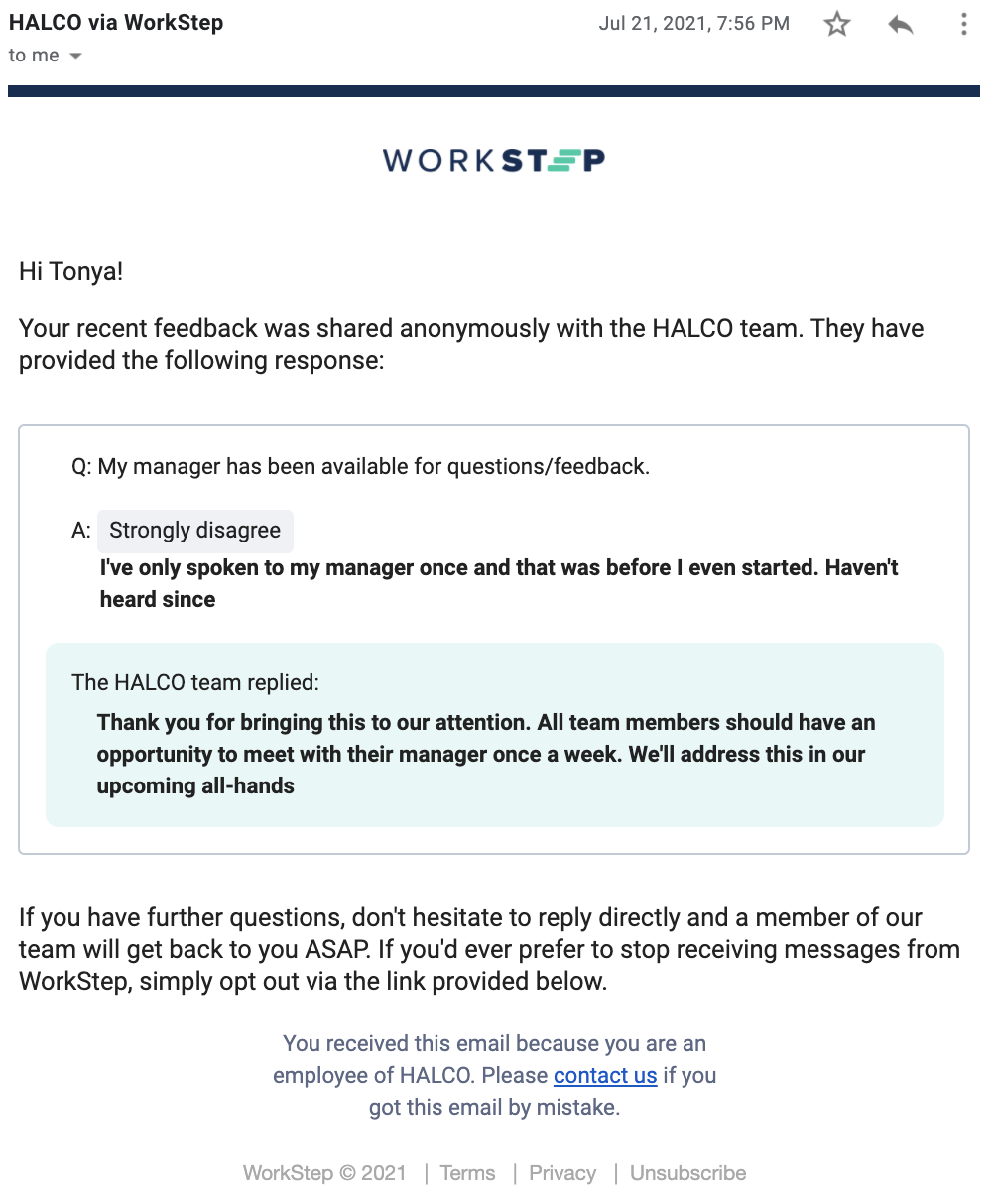 Best practices for logging a resolution
The Internal Note feature is used by your internal team to track the status of Alerts. You can Resolve an alert after sending a Reply, after taking an internal action such as following up with the safety committee, or when an Alert does not require additional action. The Resolve status and internal note is for internal tracking and is not visible to the employee.
If a resolution is taken outside of sending a reply to the employee then an internal resolution can be logged in the system. The internal resolution log is saved for your organization's internal records and is not shared with the employee. Examples of internal resolutions could include: Additional safety equipment or tools were purchased, the issue was reviewed with the safety committee, the reports of harassment are being investigated, or no additional action was required.
The note should be relevant for your internal records on what resolutions are taken. Since this comment is not visible to the employee, you can include information that is helpful for your team, but would not be shared with the employee. 
This can be used to track the action that was taken for issues that could have legal implications, such as an employee not receiving their pay.
If no action is required, that can also be logged as the resolution reason.
---
---