Assignments
Our new Assignments feature allows you to effortlessly keep track of all outstanding comment assignments, who they are assigned to, and any that are getting up there in age. This feature will also display the metrics for the percentage of resolved alerts and the average time that it is taking for these to be resolved. This feature can be located under Feedback page.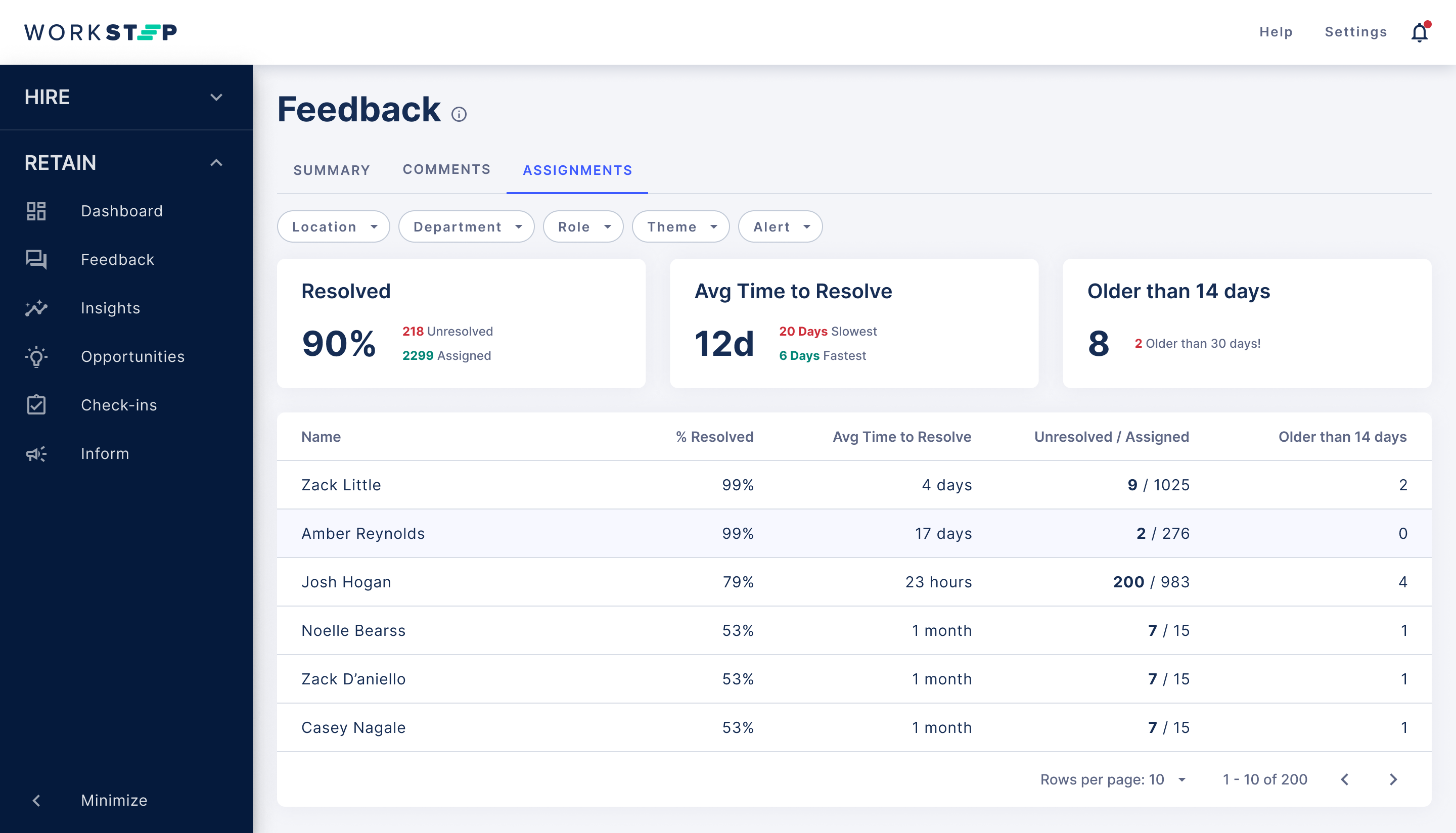 From here you can see:
The names of your users who have open (unresolved) assigned comments.
The Percentage Resolved column displays the percentage of resolved comments assigned to that individual.
Average Time to Resolve Column provides insight into how much time your team needs to resolve their assignments.
The unresolved and assigned alerts will let you know how many alerts have been assigned and how many of those are yet to be resolved.
All users with assigned tickets will be listed regardless of whether or not they have any unresolved comments.
Any alerts that have been unresolved for more than 14 and 30 days will also be available for you to see. By clicking into the name of the user from the list, you will be taken to the comments page.
The filters at the top of the page allow you to pinpoint by locations, departments, or roles.
---
---