WorkStep RETAIN Check-in Questions
WorkStep RETAIN comes with a list of default questions that are backed by data science and optimized to have the strongest correlation to retention outcomes. These questions are tailored for frontline workers and the key employment milestones that are most closely tied to turnover.
Check-ins are sent at the following employment milestones: 
7-day
30-day
60-day
90-day
180-day
We also send these check-ins:
Exit check-in: when the employee separates from the company for both voluntary and involuntary separations. 
Recurring check-in: sent every 90-days after the other milestone check-ins are completed to track the employee's satisfaction across their employment lifecycle. 
Under the Check-ins page you can click on the milestone of your interest in order to view the list of questions that are sent. Below the main question you'll see what type of question it is and the theme connected to it such as Pay or Safety, any follow-up questions and what responses promoted the follow-up will also be displayed below the primary question.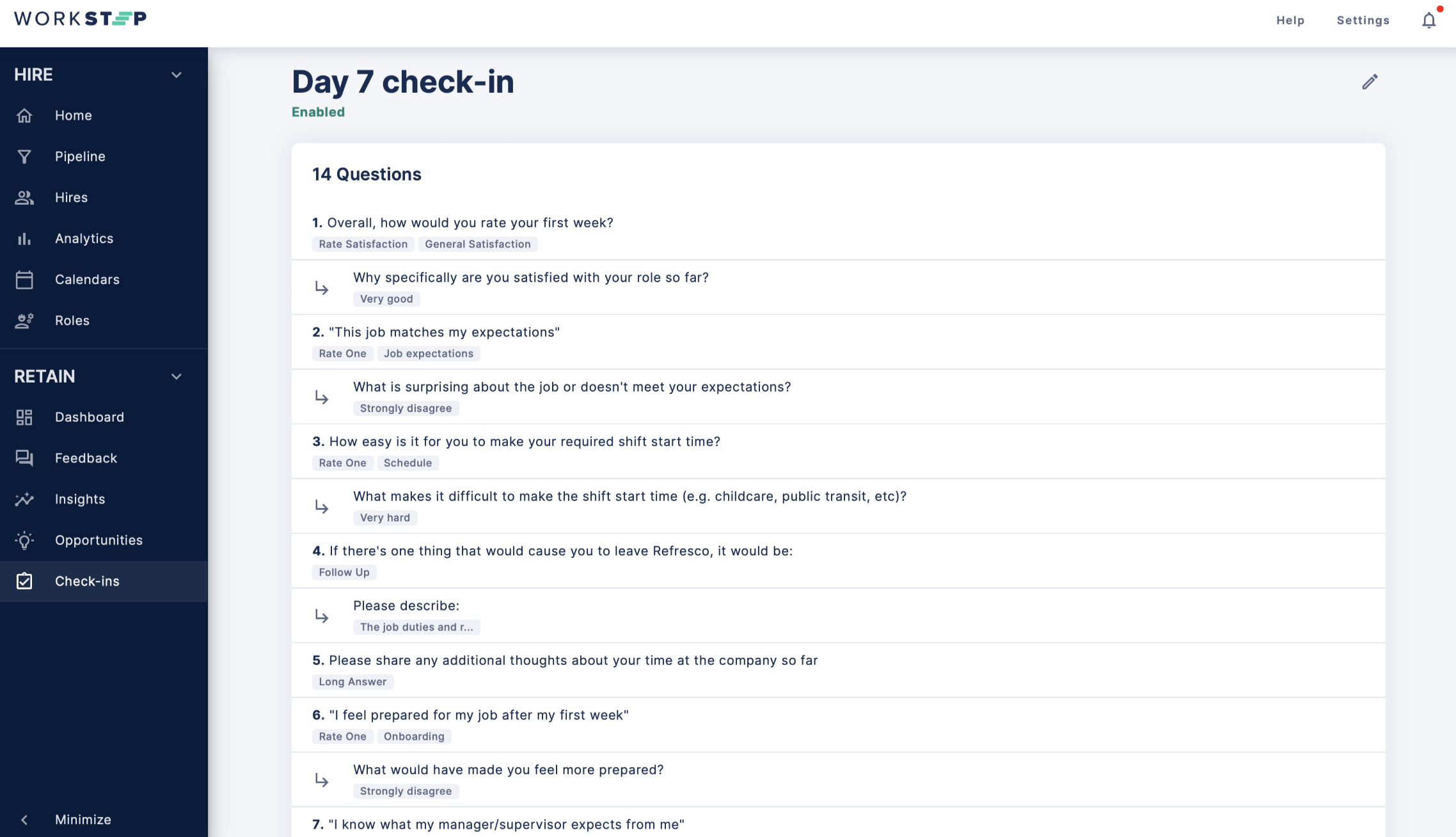 ---
---