Survey Preview
Starting on 6/15/2023 users will be able to preview a survey directly in the WorkStep portal under the Check-ins page. The preview will allow you to simulate the experience of an actual associate answering it, without any data being stored.
This feature allows users to:
Stress test each survey experience on the WorkStep Platform before they deliver to employees. 
See what each survey experience looks like before they send, guaranteeing a positive employee experience
Survey previews allow customers to test a survey before it rolls out to employees, ensuring each survey experience is delivered as intended to employees.
Feature Details:
Access Survey Preview by navigating to the "Check-Ins" dashboard.
Click on the Milestone or Custom Check-in Survey you would like to preview.
By clicking on the "eye" icon, a new browser tab will populate with an example of how the given survey will perform.

Freely test the experience your employees will have while taking the survey.
Survey Preview will not record the results of test surveys, so your metrics will not be positively or negatively affected by these tests.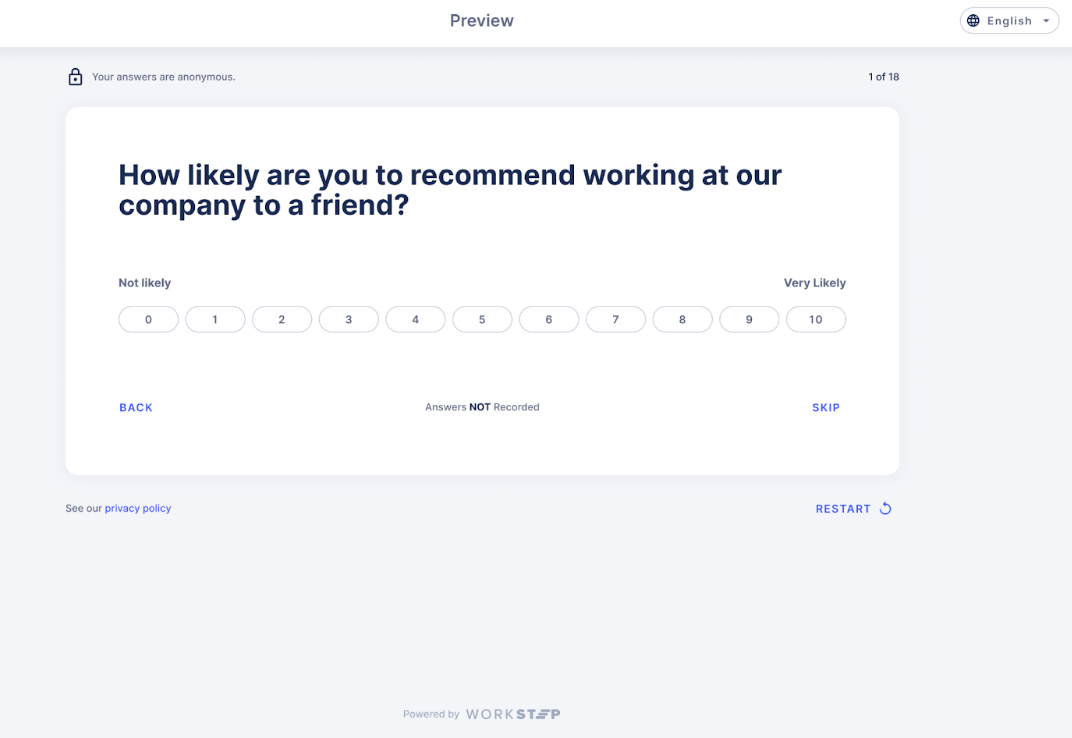 Questions? Reach out to our support team at 
(213) 377-0974
 or email us at 
employers@workstep.com
.
Open training sessions are available! Looking for some help getting started with WorkStep? In need of a refresher on best practices or feature functionality? Join us for one of our biweekly trainings 
by RSVPing here
!
---
---